Energy Saving Tips For Your
New York City Condo Apartment
Condominium Apartment Energy Savings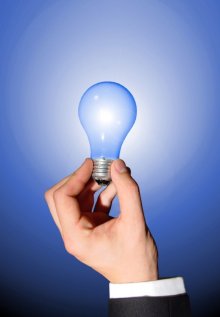 Conserve Heat
Use free solar heat. Keep your blinds open during the day to let in sun, particularly windows with a southern exposure. Be sure to close window treatments in the evening to keep heat inside.

Replace filters in heating units at least once a month.

Keep your thermostat at 68 degrees or lower if you'll be away from the house for several hours.

If you have a fireplace, keep the flue closed when it's not in use.

Dress in layers with extra clothes, blankets, etc. to feel warmer.

Caulk/weatherstrip around doors and windows. It's inexpensive, and it can significantly reduce drafts and improve comfort.

Use ceiling fans to push warm air down from the ceiling.

Keep Cool
Replace your air conditioning filters each spring. Keep them clean.

Use ceiling fans to keep cool air down.

Turn off unnecessary lights and appliances.


Conserve Water

Notify your condominium superintendent if any of your faucets leak. One drip can waste up to 48 gallons of water a week. If it's a hot water faucet that's leaking, you're literally sending your condominium's energy dollars down the drain.

Kitchen Appliances

Dishwashers

Run your dishwasher at night when energy costs are cheaper.

Make sure that your dishwasher is fully loadedonly when you run it.

Check the owner's manual to learn about special energy-saving features that your dishwasher may have. Use these features whenever possible to save money. Many dishwashers have energy-saving settings, such as a setting for partial loads (which use less hot water) or energy-efficient drying cycles.

Washer/Dryer

Be sure to clean your dryer's filter after every load. The dryer's efficiency goes down when lint collects over the filter.

Operate the dryer like the washer: don't overload it. Overloading uses excess energy because the items take longer to dry.

Air Conditioners

It's important to buy the correct size air conditioner (in terms of how much cooling it produces, not its dimensions). If the air conditioner is too large, it won't operate efficiently and it will use more energy and cost you more money.

Home Office

Make sure your home PC is using its power management capabilities. A screen saver does not save energy, but an enabled ENERGY STAR labeled monitor will conserve energy by going blank after a preset period of inactivity.

Incorporate ENERGY STAR qualified lighting to reduce eyestrain and save money.