New York City Real Estate Brokers
and NYC Real Estate Agents
Whether you're looking to buy or sell a New York City condo, working with a licensed real estate broker is essential.
New York State law requires all real estate brokers and salespeople to be licensed. It's easy to verify whether your broker is licensed: just search the Department of State database for the broker's name or their business name.
Commission: How Much Is It?
One question on every seller's mind is ultimately how much they're going to pay in commission. Six-percent (6%) is the usual and customary fee. Your broker ends up splitting that commission if another broker ends up bringing in the buyer for your condo. Typically, brokers seek a five-percent (5%) commission for finding a buyer by themselves, without the help of another broker.
In the current New York City residential real estate market, some brokers are trying to get even more 'creative' with their commission. The New York City real estate firm of Fenwick-Keats has one broker who charges clients seven-percent (7%) commission for hard-to-sell properties, thinking that it will peak interest by other brokers to have their clients do the deal. NY-Condos.com learned about this unique approach from Fenwick-Keats broker Hanina Levin who represents buyers and sellers in condo and co-op apartment transactions.
In a standard transaction with 6% commission, that means selling a $500,000 apartment earns your broker $30,000 at closing. Real estate brokers usually split their commission on a fifty-fifty bases with their real estate office. If a buyer has her own broker, then the commission is split again.

While there is a growing interest in owners selling properties by themselves to save on commission fees, the practice is not recommended. Experienced brokers have access to a huge array of potentially qualified buyers. Many "for sale by owner" ('FSBO') properties can generate a huge amount of traffic from unqualified buyers who want to test the market, but may not be able to secure financing for their New York condominium purchase.
The old adage of 'you get what you pay for' is often true in many FSBO condo sales. Qualified buyers willing to put themselves in a bidding war with other interested purchasers are not as likely to visit FSBO properties, relying instead on the judgment of professionals who help them sell their homes at a premium.
TYPES OF SALES CONTRACTS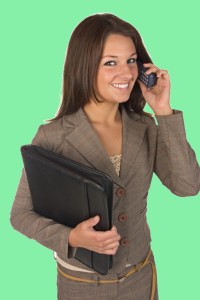 Exclusive Right-To-Sell Listing
This is when the seller gives a broker the the exclusive right to sell a condo for a specific period iof time. if a sale happens during that designated time period by the owner, or by any other broker, a broker who has the exclusive right to sell is still entitled to compensation.
Exclusive-Agency Listing
A listing contract where the owner appoints a real estate broker as his or her exclusive agent for a designated period of time to sell the property, on the owner's stated terms, for a commission. The owner reserves the right to sell without paying anyone a commission if he or she sells to a prospect who has not been introduced or claimed by the broker. Listing Broker
The broker in a multiple-listing situation from whose office a listing agreement is initiated, as opposed to the cooperating broker, from whose office negotiations leading up to a sale are initiated. The listing broker and the cooperating broker may be the same person.